My old man wanted a Toyota Highlander, and a terminal diagnosis wasn't going to stop him from getting one. Call it willful ignorance or blind hope, but dad bought himself a Highlander knowing full well his disease would soon take away his ability to drive. Or surf.
Dad sought a crossover that afforded him the ability to drive with his longest board perched in the cabin. The previous-generation Highlander's two-piece hatch allowed just that thanks to its rear glass that opened separate of the liftgate. Nevermind that the Toyota 4Runner's or Sequoia's power-operated window, which sinks down into the hatch itself, is arguably the better choice for hauling particularly long items.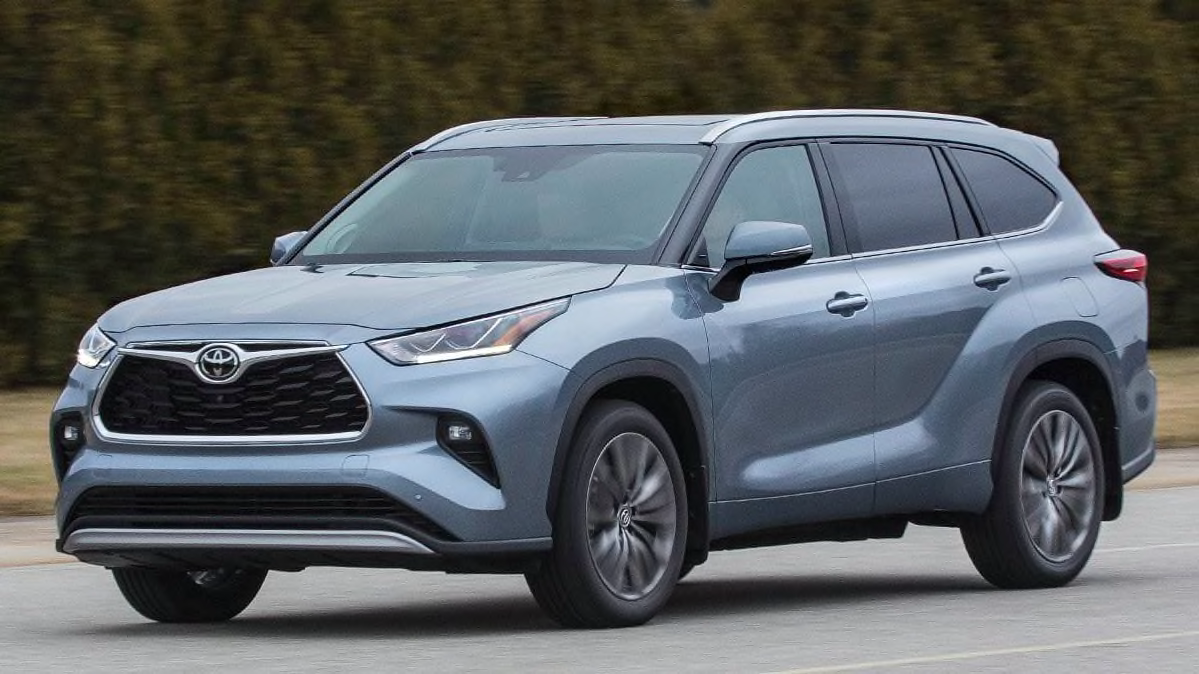 Oh, how dad would hate the 2020 Toyota Highlander. If only because the prior model's two-piece hatch is no more. Instead, the crossover relies on a simpler single-piece unit that lacks a separate glass opening. The new Highlander is certainly better than its predecessor, but it's also devoid of little distinctions that help loosely differentiate the model from other options in the crowded, and often derivative, full-size crossover segment.
Rather than go big, the latest Highlander stays relatively small. With a mere 2.4 inches added to its overall length and wheelbase, the 194.9-inch long Highlander is the shortest vehicle in its class. The Toyota's comparatively small size certainly benefits its evolutionary styling and its low roofline, wide front and rear tracks, and bulging fenders bring a more dynamic look to the model.
Predictably, the Highlander's third-row reflects the crossover's minuscule growth spurt. With just 27.7 inches of legroom, the rearmost row of the Highlander falls 2.0 inches short of the Mazda CX-9's famously cramped third row.
Instead, the Highlander's additional length directly benefits the cargo bay, which grows by 2.2 cubic feet to 16.0 cubes with all seats in place. The Toyota still possesses one of the smaller holds in the segment, but it's now at least within a cubic-foot of what the Honda Pilot offers aft of its third row. Dropping the 60/40-split backs of the Highlander's three-across rear bench nets a reasonable 48.4 cubic feet of space; a sum that's only topped by the Buick Enclave, Chevrolet Traverse, and Volkswagen Atlas.
readmore : https://www.motor1.com/reviews/388526/2020-toyota-highlander-first-drive-review/