Even when there's nowhere to go, the Jeep Wrangler Unlimited takes you somewhere else.

Sometimes even when the planets seem lined up totally wrong it all turns out right. Call it Fate, Kismet or just dumb luck, but so it was when the Jeep Wrangler Unlimited Sahara 4×4 with its stump-pulling EcoDiesel engine ended up in my driveway a little more than a week ago. With a partial lockdown in place, restaurants shuttered, parks closed, and all sports on indefinite suspension, it seemed an inauspicious time to get behind the wheel of a fun machine like the Wrangler Sahara. This certainly wasn't fun time.
On the other hand, with everything locked up tighter than a pair of yoga pants, the Wrangler Unlimited proved what an excellent outlet a "getaway car" like it could be. Due to heavy and completely appropriate restrictions on movement going on a lengthy off-road adventure in the Wrangler was out of the question. At the same time just climbing in and getting behind the unique thick-section steering wheel was enough to mentally transport me to a different place…even though my destination was the garden section of Home Depot, not Dakar.
The EcoDiesel engine gives the Wrangler Unlimited more range than ever before.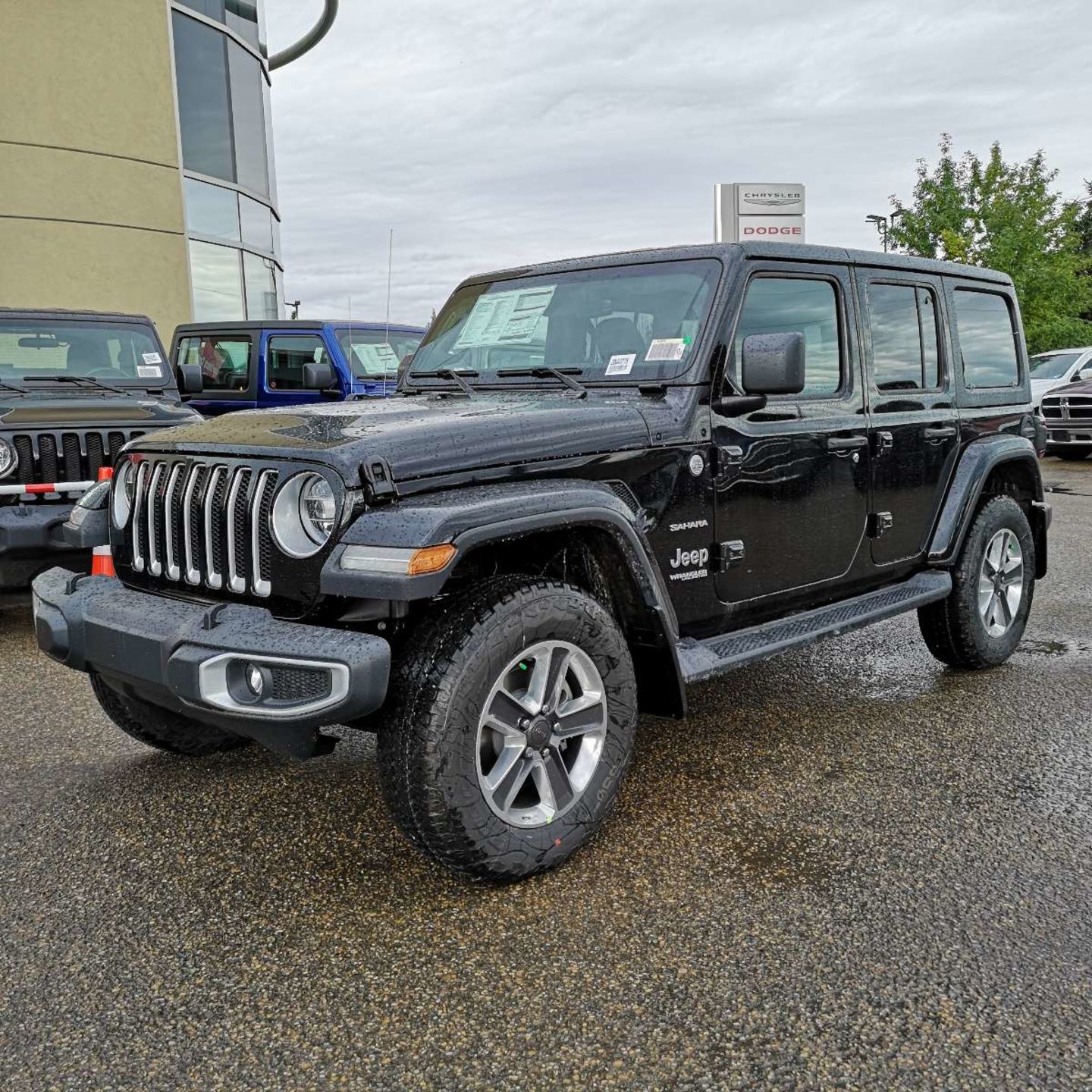 What made this edition of the Wrangler special is, of course, the diesel engine. When you think about it, a diesel is a perfect engine choice for an off-road vehicle. First, a diesel engine offers other-worldly levels of fuel economy and, more to the point, range. Of course, range is a big consideration when you're climbing a mountain peak far from the nearest filling station. Then, there is the enormous low-end torque diesel engines offer. That torque can make the difference between success or failure when you're rock-crawling or trying to yank a buddy's vehicle out of a bog.
The Sahara EcoDiesel scores big in both departments. According to EPA figures, it has a range of more than 600 miles from its 21.5-gallon fuel tank. That's the best driving range on one tank of fuel for a Wrangler in its long history. For a little added economy boost, an unobtrusive version engine stop-start technology is standard equipment as well. We wondered how it would work with the diesel, and it proved to be a non-issue, which is exactly what you want in stop-start.
An enclosed version of the Wrangler Unlimited Sahara with the EcoDiesel promises to be a suburban … [+] favorite.

When it comes to power and grunt, the new 3.0-liter EcoDiesel V-6 engine has the juice to get the job done, no matter what that job is. It is rated at 260 horsepower and delivers 442 lb.-ft. of torque, and that immense helping of torque is the secret ingredient that promises to make the EcoDiesel an off-roader's favorite. It was once said there is no substitute for cubic inches. In that same spirit, an off-roader will tell you there is no substitute for torque.
The Italian-built V-6 engine is aided and abetted by the accompanying TorqueFlite 8HP75 8-speed automatic transmission that has been specially calibrated for low rpm shifts and the on- and off-road rigors of Jeep duty. Within the electronic brain of this sophisticated transmission, there are more than 40 individual shift maps to optimize shift points for fuel economy, performance and off-road capability. What we can tell you is the EcoDiesel and transmission combination were absolute champs on city streets and the highway. When off-road adventures become a real option again, we expect they will do just as well there.
Our Sahara test vehicle was equipped with gen-3 Dana 44 front and rear heavy-duty axles with a 3.73 rear axle ratio. It also had the Command-Trac part-time 2-speed transfer case with a 2.72:1 low-range gear ratio. We didn't need all that to pull out of our driveway successfully, but we look forward to a future time when we will use it for what it was designed for.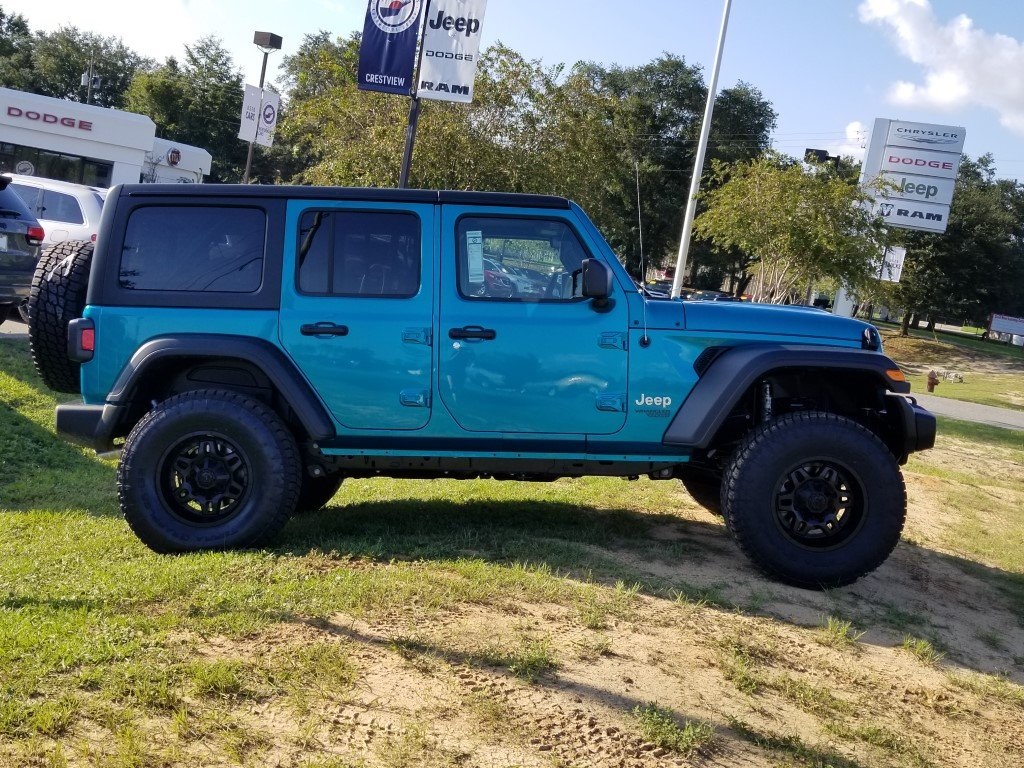 Yes, the Wrangler Unlimited is a rugged machine and, yes, you do make some sacrifices in on-road behavior and overall economy for that. But what amazes me about the current-generation Wrangler in comparison to its predecessor is its ability to provide all the off-highway capabilities Jeeps are known for while at the same time delivering good ride quality, more-than-acceptable levels of noise vibration and harshness, and all-around utility.
Our test vehicle had a one-touch power-operated top. Are you kidding me?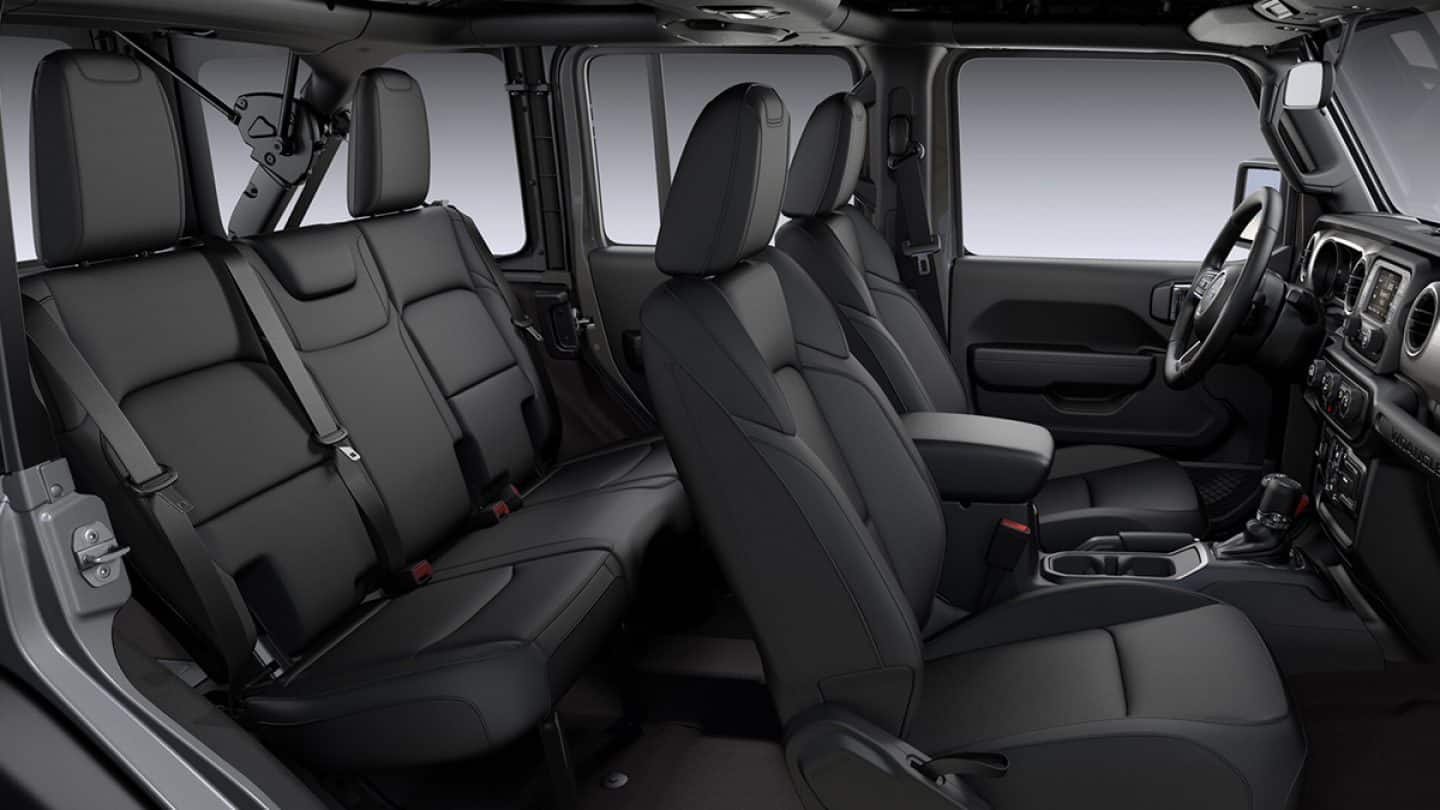 Then there are the extra-cost features that you'd never thought you see in a Wrangler. Things like the 8.4-inch infotainment display with UConnect, heated steering wheel and the piece de resistance — the Sky One-Touch Power Top. A power top on a Jeep? Are you kidding me?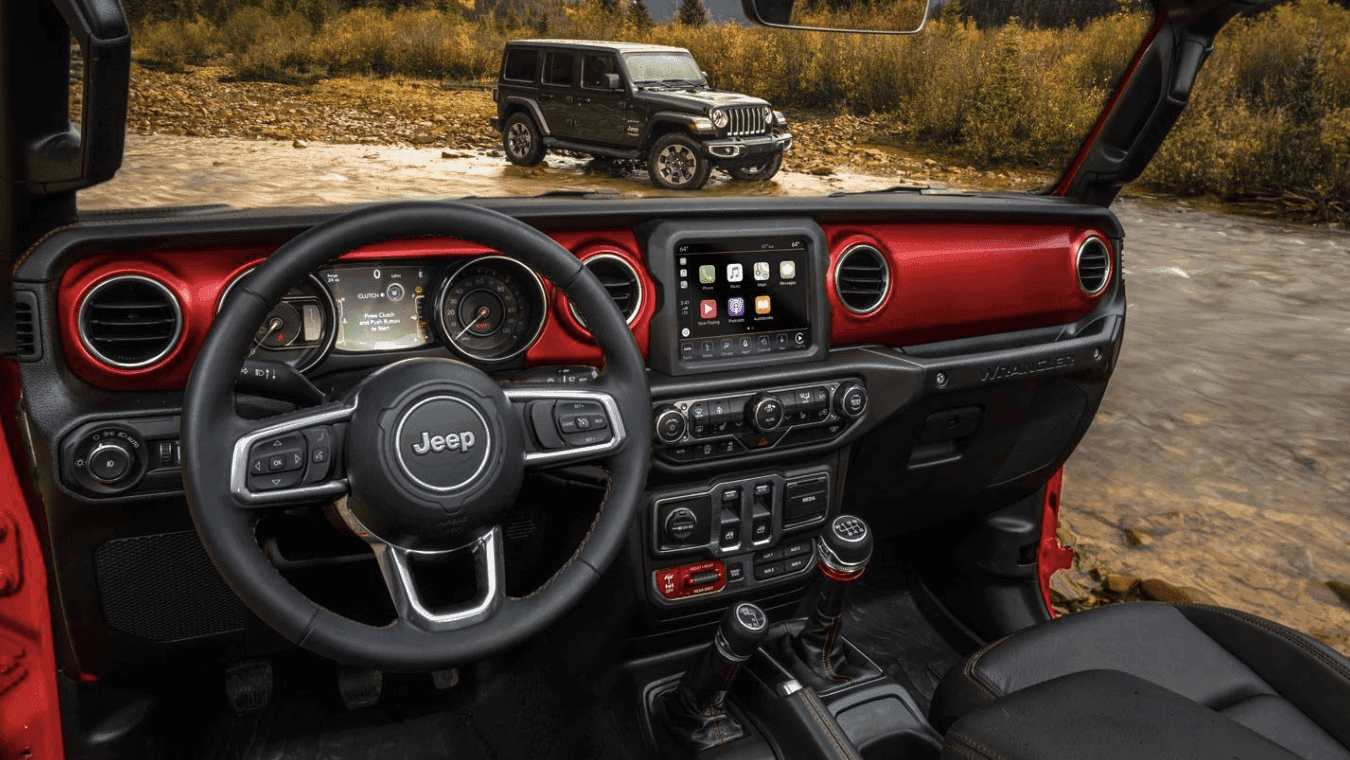 Okay, all this rich, flavorful goodness does come at a price. Or should I say PRICE. A Jeep Wrangler Unlimited 4×4 has a base MSRP of almost $39,000, and our test vehicle had an eye-opening sticker price of $57,940 plus destination. What would Roy Rogers say about that? The EcoDiesel engine is a $4,000 option and that aforementioned power top will set you back $3,995. The 8-speed transmission with hill-descent control adds $2,000 to the bottom line.
But even when we couldn't really go anywhere the Jeep Wrangler Sahara took us somewhere else. That is the special quality it has that justifies the hefty sticker. The Wrangler doesn't just transport your body; it transports your soul.