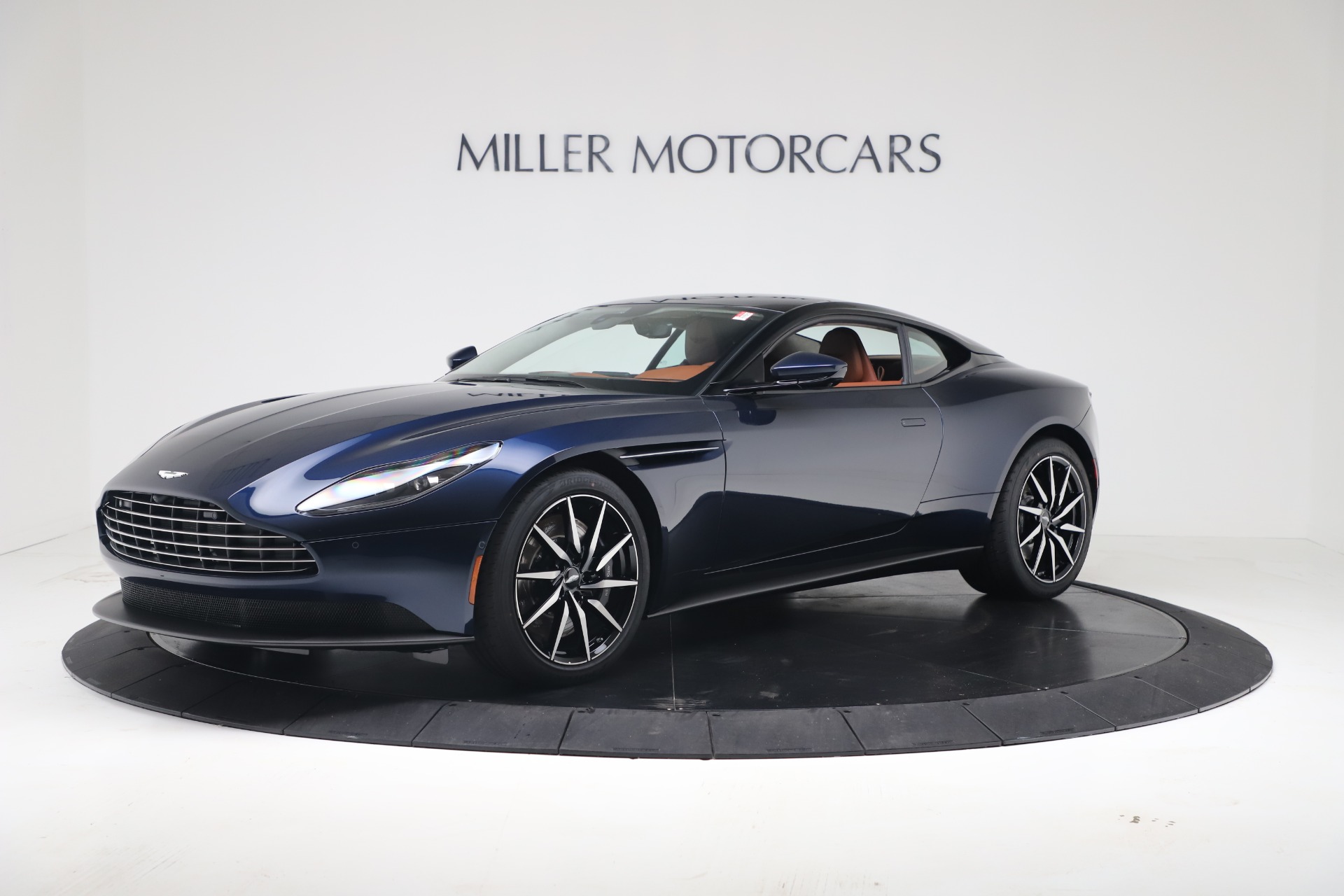 Beyond its unmistakably British branding and endless James Bond references, Aston Martin has a reputation for building fast and fabulous sports cars such as the 2020 DB11. Not only does the 2+2 grand tourer catch the eye and trigger dopamine releases, it's available with a pair of twin-turbocharged engines that sound fantastic and go like stink. While the twin-turbo V-12 is only available on the track-oriented AMR model, both the regular coupe and Volante convertible benefit from a velvety twin-turbo V-8. Topless or not, the Aston's cabin is beautiful and extremely customizable. The 2020 DB11 also transitions from swanky boulevard cruiser to corner-carving terror at the driver's desire.
While we love the more voracious nature of the higher-performance AMR variant, it's not necessarily the best example of a grand tourer. Instead, we think the convertible Volante is the quintessential DB11 experience. Unfortunately, those who want the added character of the V-12 engine will be disappointed, because the drop-top is only sold with the V-8. After selecting our preferred paint color and exterior trimmings from the myriad options, and subsequently sorting through the vast interior configurations, we'd add the Bang & Olufsen audio system and touchpad control for the infotainment system. The only other extras we'd recommend are the heated steering wheel for cold days and the blind-spot monitor to help watch our back from other drivers who are too distracted by the rarity of our DB11 to see our turn signals.
Engine, Transmission, and Performance
The DB11 offers two very distinct engine choices: a twin-turbocharged 4.0-liter V-8 or a twin-turbo 5.2-liter V-12. The former develops 503 horsepower and 498 lb-ft of torque while the latter produces 630 ponies and 516 lb-ft. Both pair with an eight-speed automatic transmission that transmits all that power to the rear wheels. We've only tested a detuned version of the V-12 DB11 that made 600 horsepower and showed serious quickness, but Aston has abandoned the V-12 on non-AMR models. However, we most recently drove the DB11 AMR in northern Germany. There its massive thrust and athletic moves combined with an exhaust note that was equally melodic and menacing. We've also driven but haven't track-tested both V-8 versions. The DB11 coupe proved that fewer cylinders can be similarly quick and sound just as badass. Likewise, the drop-top DB11 Volante we drove was a stunning way to experience the south of France. While it's not available with the V-12, the Volante thankfully doesn't sacrifice performance.
Read More : https://www.caranddriver.com/aston-martin/db11